Welcome to our new website!
16 Jan 2012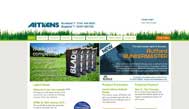 We hope you will enjoy having a look around our new website and looking at many of our new features.
Some of the websites new features include:-
Updated all existing products
Included many new products
A new facility to buy selected products online
Twitter page now available
Facebook page also available
Newsletter sign up
Updated safety data sheet section
We hope you enjoy having a look around.