Grass Seed Supplier For Top Events
13 Jun 2012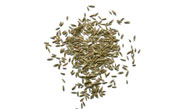 With the UEFA Euro 2012 just around the corner, closely followed by the Olympics, its going to be a great summer of sport for natural turf.
The expertise and grass seed from DLF-TRIFOLIUM, Johnsons Sports Seed & Blade Grass Seed will play a key role at many of the host sites in helping to deliver the perfect playing surface.
To support the message of DLF-TRIFOLIUM as the key supplier of grass seed for top events they have made a film.