Merry Christmas
18 Dec 2012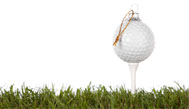 We would like to wish you all a Merry Christmas
It has been a very tough 2012 with the wet weather causing so many problems throughout the year. We hope 2013 will bring with it a change to the weather to allow everyone to get the best from their grass surfaces.
We would like to thank everyone for their business over the past 12 months and we very much look forward to hopefully continuing business throughout 2013.
Merry Christmas from all the staff at Aitkens.