BASIS Exam Success
26 Feb 2013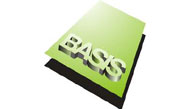 Two members of staff have just recently passed their "BASIS Amenity Horticulture Turf" exam.
Blair Young and Paul Emmanuel both Technical Sales Representatives for the Aitkens successfully passed the BASIS Certificate in Crop Protection (Amenity Horticulture), the recognised statutory qualification for pesticide sellers, suppliers and advisers.
BASIS is an independent organisation set up at the suggestion of the UK Government in 1978 to establish and assess standards in the pesticide industry relating to storage, transport and competence of staff.
Richard Aitken, Commercial Director, said: "We strive to provide the best quality products backed up by first-class technical advice. In order to achieve this, we are committed to the ongoing education of our staff. I wish to congratulate Blair and Paul on their achievement. They now will join the programme of Continuing Professional Development (CPD) which requires them and our existing staff to continue their training to keep up-to-date with the latest developments and to enhance and broaden their knowledge and skills. This ensures that turf managers receive the very best advice from our team."