Starliner Line Marker (Dry Line)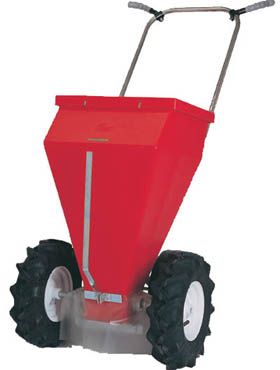 A line marker designed for use with dryline powders / granules
Available with or without cleated wheels
Light weight construction makes it effortless to use.
Wide transport wheels and narrow drive wheels ensure easy, accurate marking.
When the front, drive wheels come into contact with the ground, marking commences. When the drive wheels stop turning, the powder stops flowing.
Flow control, but constant application rate regardless of speed.
Adjustable line width of up to 100mm.
Available with standard or cleated tyres.
PVC skirt prevents the wind or rain effecting marking.
Sighter guide for accuracy.
Size: Each