Job Vacancy
07 Feb 2020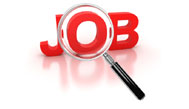 Technical Sales Representative - Yorkshire
Aitkens Sportsturf Ltd is looking to recruit a technical sales representative to call on Golf Courses, Sports Clubs and Local Authorities in Yorkshire.
Background:
Aitkens are one of the UK's fastest growing amenity companies and a leading supplier of products to the Sportsturf and Landscaping Industry. Aitkens aim is to supply quality products to the customer with an unbeatable delivery service.
The product portfolio now includes over 919 products which are carried at our warehousing which is over 30,000 square feet. Aitkens are also main distributors for companies such as Ruffords, Terralift, ICL, Vitax, Barclays and Bayer to name a few.
In recent years Aitkens have launched the Vision range which superseded the Award range. This range offers granular and liquid fertilisers, seaweeds, line marking liquids, irons and wetting agents which have been developed to be the best in the market. This range is set to grow in the years ahead.
Aitkens staff have a wealth of experience in the industry and many have greenkeeping and groundsmen backgrounds, which help with product knowledge understanding.
The Role:
Candidates would require experience in the turfgrass industry, sales experience would be helpful but not necessary. We are looking for someone who can communicate effectively at all levels and have the drive and self-motivation to succeed in a strong marketplace.
Provide technical support and excellent customer service
Communicate clearly and effectively the product features and benefits
Build existing relationships as well as obtain new business
Contribute in internal sales meetings
If you feel you have the necessary skills, experience and enthusiasm to succeed in this role, please send your CV to:
Email: richard@aitkens.co.uk
or post to:
Richard Aitken
Aitkens Sportsturf Ltd
Aviation Road
Sherburn In Elmet
North Yorkshire
LS25 6NB
Closing Date: 21st February 2020