A new solution for invastive weeds
05 Jun 2014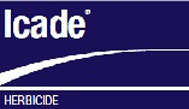 A new weedkiller is launched for invasive and tough woody weeds.
Icade is a weedkiller which is effective against a wide range of deep-rooted perennial, herbaceous weeds and tough woody and invasive weeds on non-crop land and amenity grassland.
This new weedkiller takes the place of the ever popular Timbrel which has been sold in the UK over many years.
This new weedkiller is effective against :-
Japanese knotweed

Bramble

Buddleia

Creeping Thistle

Mugwort

Nettle

Rosebay Willowherb

Hogweed

Gorse
For more information please click here.