ICL Sportsmaster WSF High K (15-0-43 + 0.31%Fe)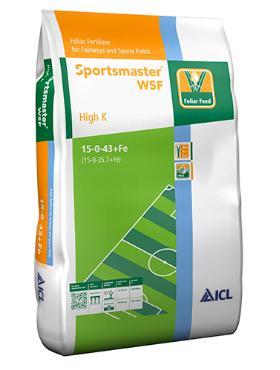 This product contains chelated trace elements to boost growing performance and produce efficacy stimulant, to provide additional NK ratios and a total liquid treatment in one convenient application.
15-0-43+0.31%Fe
Contains TMax for enhanced nutrient uptake.
Consistent colour with no rapid tail-off.
Extremely safe to use due to quality nutrient sources and low Salt index.
Wide choice of analyses for the correct nutrition input
Ideal to apply prior to stressful conditions such as drought or winter.
Low N to high K ratio ensures maximum turf hardening with minimal growth.
Size: 15Kg
Pack coverage : 2500 - 10,000