Blade 1 (Golf Greens, Bowling Greens)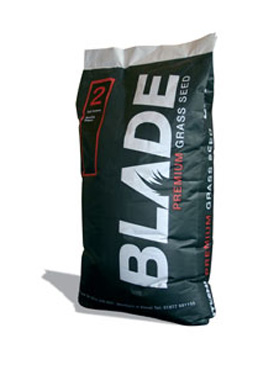 The Blade grass seed range is a premium quality range of mixtures. Together with the worlds largest amenity grass seed breeding and production company, we can now offer the very best, top rated varieties available.
An excellent traditional greens specification with qualities which include shoot denisty and a high visual merit.
The mix has an excellent tolerance to close mowing with a compact tight turf sward. The tight sward and shoot density gives excellent resistance to disease.
Cultivars:
40% Bogart Chewings Fescue
40% Eurocarina Chewings Fescue
10% Manor Browntop Bent
10% Arrowtown Browntop Bent
Size: 20kg
Sowing Rate: 35 g/m²
Over Sowing: 25 g/m²
Mowing Height: Down to 4 mm