Blade 6 (Tees, Fairways, Outfields & Landscapes) (With Rye)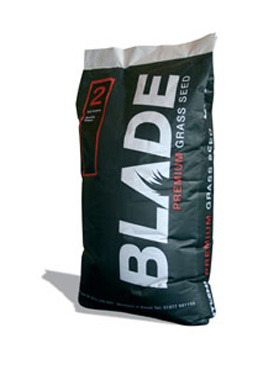 The Blade grass seed range is a premium quality range of mixtures. Together with the worlds largest amenity grass seed breeding and production company, we can now offer the very best, top rated varieties available.
High quality tee and fairway renovation mixture, also suitable for heavily worn golf and bowling greens. A premium fescue and bent mix with the benefits of perennial ryegrass. The dwarf fine leaved perennial ryegrass gives an extremely hard wearing mixture which has excellent recovery and a good finess of leaf. Fast establishment is another key feature of this mix.
Cultivars:
35% Chardin Dwarf Perennial Ryegrass
20% Nigella Slender Creeping Red Fescue
20% Esparina Chewings Fescue
25% Rossinante Strong Creeping Red Fescue
Size: 20Kg
Sowing Rate: 35 - 50 g/m²
Over Sowing: 15 - 25 g/m²
Mowing Height: Down to 4 mm