Vision Reflex Iron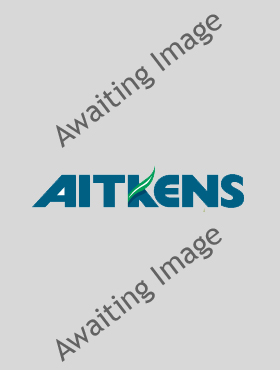 Vision Reflex Iron is a unique mix of complex and chelated liquid iron to give immediate turf response whilst a maintaining longevity of up to 6 weeks of turf colour and plant strength.
Benefits:-
Dual 8% Iron source with complexed and chelated iron for immediate turf response and enhanced longevity
Contains spreading and leaf penetrant agents which enhances leaf penetration and leaf coverage
Can also be used as a winter hardener to acidify (lower the pH) and to help prevent disease on all types of turf
Surfactant / Iron combination for dew dispersal and hardening to discourage fusarium patch disease
Contains RSi - a unique bio-stimulant which will promote root hair and rootmass
Promotes excellent turf colour, increases chlorophyll content
Highly compatible with other turf management products
Dual Iron Source
Reflex Iron contains 8% complexed and chelated irons for immediate turf response and enhanced longevity. The complexed iron is quickly absorbed by the plant to give an immediate green up response, which can be seen within three hours. EDTA is a chelated iron, which prevents lock-up with other elements in soils and is quickly absorbed by translocation into the plant.
Spreaders and Penetrants
Reflex Iron contains a co-formulated blend of improved spreading and penetrant wetting agents toensure complete coverage of the leaf. A larger surface area and increased penetration improves the uptake of Reflex Iron by the plant, increasing efficiency
of the product. In addition, the spreading and penetrant wetting agents will give the added benefits of short-term dew dispersal and leaf dryness.
Trace Elements
Reflex Iron contains an EDTA trace element package including magnesium and manganese.The micronutrients are designed to correct any micro-deficiencies within the plant, assisting in the plants physiological processes.
Acidifying agent
Reflex Iron can also be used as part of an integrated disease management approach for fusarium (snow mould). They act by acidifying the stem base, reducing surface moisture and naturally hardening the plant to resist attack by fusarium (Microdochium).

RSi
Reflex Iron contain a unique bio-stimulant RSi (Root Stimulant and Improver), which will promote root hair and rootmass.
Size: 5 Ltr
Pack Coverage:2500 m²
Amount of Product Required:20 Ltr/Ha
Water Volume Required:600 - 1000 Ltr/Ha