Aitkens Lawn Sand (5-0-0+2.9%Fe)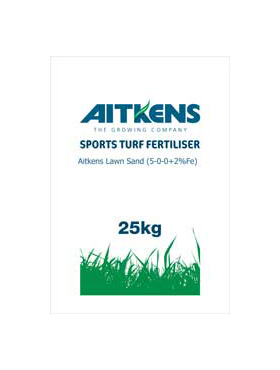 This effective dressing for early spring will help promote growth. The iron content will also help green-up and help harden turf.
Powder
Fertiliser and high iron content in one product
Early green-up
Size: 20Kg
Application Rate: 35 - 140 gms/m²
Pack Coverage: 142 - 571 m²
Kg of Nitrogen: 34 per Ha
Kg of Nitrogen: 0 per Ha
Kg of Potassium: 0 per Ha
Note: It is your responsibility to ensure that any pesticide product for Professional use is used according to the Approved Code of Practice and that all operators are trained and certified in its use.
Product registered for Professional use in UK only.
ALWAYS READ THE LABEL. USE PESTICIDES SAFELY.