Vision Hydrosolve Irrigation Tank Tablets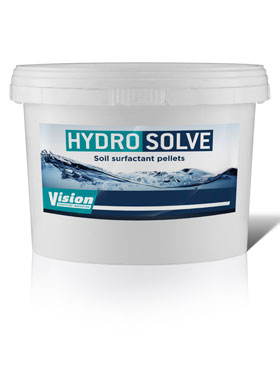 A curative surfactant pellet formulated for use through irrigation tanks.
Use a 3Kg tablet per 2500Ltr irrigation tablet to treat approximately one hectare. Re-apply every two to three weeks during summer. Coverage is only a guide and is affected by water temperature, flow rates and tank size.
Features:
Easy Application
Ideal For Fairways & Tees
Size: 3Kg