Vitax Lawn Clear 2 RTU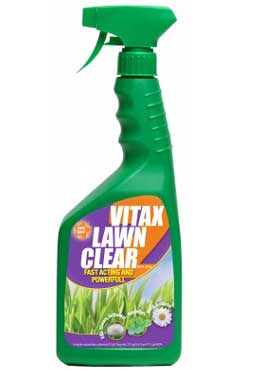 Vitax Lawn Clear 2 RTU is the answer to those tough weeds that many other weedkillers leave behind including broad-leaved (greater) plantain, ribwort plantain, creeping buttercup, white clover, dandelion and daisy.
The Ready-to-use spray can be used to spot treat individual weeds or small areas. Simply pump the trigger firmly to thoroughly cover the weeds without run-off. The spray nozzle is easily adjusted to the required spray pattern.
Contains Clopyralid, 2,4-D acid, MCPA
Features:
For Spot Control
Ideal for lawns
Size: 750ml
Pack Coverage:Variable m²
Note: It is your responsibility to ensure that any pesticide product for Professional use is used according to the Approved Code of Practice and that all operators are trained and certified in its use.
Product registered for Professional use in UK only.
ALWAYS READ THE LABEL. USE PESTICIDES SAFELY.